Scientist Spotlight: Dr. Jonni S. Moore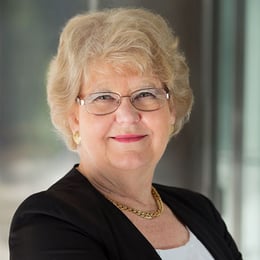 Dr. Jonni S. Moore (career at a glance) is a prolific leader in the field of immunology flow cytometry, high dimensional data analysis, and pathology research. She holds multiple prestigious positions at the University of Pennsylvania School of Medicine, including Faculty Director of the Penn Cytomics and Cell Sorting Shared Resource Laboratory, Executive Director of Path BioResource, Senior Advisor for Clinical Flow Cytometry, and Lead Diversity Search Advisor for the Perelman School of Medicine. Dr. Moore is also a member of the Parker Center for Cancer Immunotherapy and the Immune Health Council at the Perelman School of Medicine. Let's take a closer look at her impressive career path and achievements. (See below for a special offer!)


Career Highlights
Dr. Moore has had an illustrious career over the past 40 years as a leader in immunology flow cytometry and cell therapy research, with numerous publications in prestigious journals such as Nature Medicine, Nature Biotechnology, Nature Reviews Immunology, Scientific American Magazine, The Lancet Oncology Journal, The New England Journal of Medicine (NEJM), JAMA Oncology Network (JON), Current Opinion in Hematology/Oncology (COHO), Genomics Data (GED), Cellular & Molecular Immunology (CMI) & many more! In addition to her academic accomplishments, Dr. Moore has held numerous leadership roles within several organizations including being the Immediate Past President and Executive Board Member for the International Society for Advancement in Cytometry (ISAC); Director of Flow Cytometry Graduate Training Program at UPenn; Co-founder/Director of UPenn's Center for Advanced Flow Cytometry; and recipient of several awards such as "Distinguished Contributions to Flow Cytometry" by ISAC, Wallace H. Coulter Award from the International Clinical Cytometry Society & "Lifetime Achievement Award" by UPenn Dept Path & Lab Med.

Influence on Immunological Research and Translational Cytometry
Throughout her career, Dr. Moore has had a profound impact on immunological research through her extensive knowledge and expertise regarding advanced flow cytometry. One of the world's leading experts in translational flow cytometry, she is looked to as a thought leader in cutting-edge applications of deep phenotyping flow cytometry in translational and clinical settings techniques used to detect and quantify cellular components within complex biological samples. This ranges from blood cells from lymphoma patients or cancer cell lines from biopsies/clinical specimens that can be used to determine prognosis or treatment response to therapies like CAR-T cells to new areas such as using extracellular vesicles to develop prognostics for cardiovascular disease. Additionally, she is also credited with helping develop standardized protocols that are now widely used across many laboratories around the world which have enabled researchers to better analyze large datasets generated from these experiments leading to an improved understanding of how cells interact with their environment & respond to various treatment strategies. Her work has also helped advance our understanding of different types of diseases like autoimmunity, cancer, and heart disease which could lead to more effective treatments down the line!

Dr. Jonni S. Moore has made countless contributions to immunological research and the advancement of cytomics throughout her impressive career. From developing protocols widely used today by labs around the world to chairing flow cytometry graduate training programs at Penn and beyond - she continues to make groundbreaking advancements in this field every day. Her passion for advancing our understanding of how immune cells interact with their environment, in health and disease, is inspiring - making her an important leader within this scientific community. We look forward to continuing to follow her journey as she continues making amazing contributions that will shape our future!