Employee Spotlight: Annalise Barnette, PhD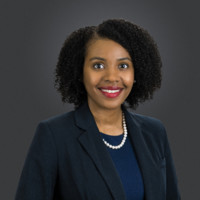 As a young girl growing up in Kingston, Jamaica, Annalise and her younger brother would accompany their mother to scientific presentations, local conferences, and exhibitions put on by the Scientific Research Council, Jamaica's principal public sector agency responsible for the fostering and coordination of scientific research, and the promotion of its application. As an executive administrative assistant for the organization, Annalise's mother fostered work-life balance by taking her children to these work events.

Annalise recalls at one point, as a teenager, being able to give an overview of the institution's flagship wastewater management system because she had heard the presentation so often. This early exposure to science and technology would plant the seeds for a career in science and the marketing of advanced technologies. Today, Annalise is the senior product manager at Slingshot Biosciences, working to support the development and launch of innovative products to cell therapy researchers.

Although Annalise initially entered college to become a pediatrician, she pivoted in her senior year at Florida State University to focus on a career as a scientist after discovering that she preferred to be in the lab rather than volunteering at the hospital or doctor's offices. "I felt that science and lab work were a better match for my personality and would allow me to influence people's lives through the investigation and treatment of diseases such as cancer.", Annalise states.

She began research at the University of Miami, Miller School of Medicine, investigating a natural plant product called Withaferin A from the Indian medicinal plant Ashwagandha for its anti-cancer properties in Her-2/neu breast cancer. Following her doctoral studies, Annalise moved to Oxford, United Kingdom, and entered the commercial biotech world as a technical, scientific writer for AbD Serotec, a Bio-Rad company. Her career and family brought her back to the United States in 2017. She has worked in various marketing and product management roles at companies such as Bio-Rad, Becton Dickinson, and now Slingshot Biosciences.

"Throughout my short career, I credit any success to mentors and advocates who took time out of their schedule to train me on marketing skills as well as to speak on my behalf when opportunities for advancement arose," states Annalise. In her current role, she mostly enjoys speaking with scientists about their goals and challenges and how Slingshot's technology can support their research efforts.

"At the end of the day, it is essential to me to do meaningful work. It's why I chose science in the first place and one of the main reasons I joined Slingshot", states Annalise.
Interested in working at Slingshot Biosciences? Look at our open positions at